Back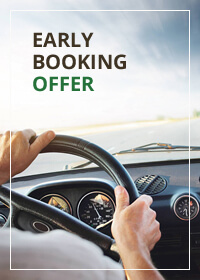 2 Door Hatchback (No AirC)
This is the cheapest car in our range.
As with all our 'hatchback' cars, the back seats can be folded to give more luggage space to and from the airport. An ideal car for one golfer or two non golfers, who do not need the luxury of air conditioning.
More and more golfers and travelers are using samsonite hard suitcases for protection purposes.
The description above is based on soft luggage and golf holdalls. If you have hard samsonite suitcases, we recommend a vehicle with a larger luggage space.
The rent a car may be collected at the airport or delivered to your accommodation and the personalized service in the Algarve and Lisbon, allows for a quick and easy check-in.

EARLY BOOKING OFFER
Special discount available for minimum 6 day hire in Algarve & Lisbon, booked up to 60 days prior to arrival for cars:
4 Door Hatchback (No AirC)
AirC Golfers Car
AirC 4 Door Hatchback
Valid until 31.10.23