Back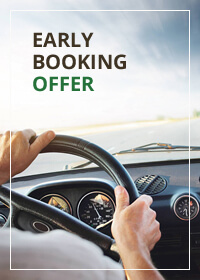 AirC Automatic Saloon
This automatic vehicle not only offers more leg room than the smaller automatic car but also offers the comfort of air conditioning. Ideal for 3 golfers or non-golfers.
There are golfers and travelers that are using more and more samsonite hard suitcases for protection purposes.
The description above is based on soft luggage and golf holdalls. We recommend a vehicle with a larger luggage space, if you have these hard samsonite suitcases.
The car rental may be collected at the airport or delivered to your accommodation. A personalized service in the Algarve and Lisbon allows for a quick and easy check-in.
EARLY BOOKING OFFER
Special discount available for minimum 6 day hire in Algarve & Lisbon, booked up to 60 days prior to arrival for cars:
4 Door Hatchback (No AirC)
AirC 4 Door Saloon
AirC Golfers Car
AirC 4 Door Hatchback
Valid until 31.10.23